Offshore Oil and Gas Facilities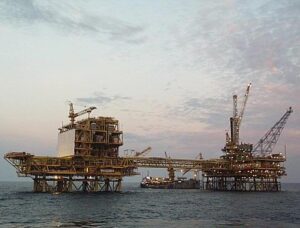 SPL Control has over 40 years of experience in supplying gas turbine intake systems, exhaust systems, and ventilated enclosures for offshore oil & gas applications.  Our staff is knowledgeable about system design and material selections for the corrosion resistance and motion induced loading requirements unique to offshore installations.
SPL staff are trained in compliance with the latest maritime safety requirements for fall arrest, confined space, Basic Survival Training and H2S Alive, enabling us to assist our clients with offshore surveys and equipment assessments. This is critical for the successful planning of acoustic system replacement projects.
Please reach out to our team of experts for advice on gas turbine acoustic system offshore new installations or replacement projects.