Gas Turbine Air Intake Systems
Trouble-free operation of critical gas turbine intakes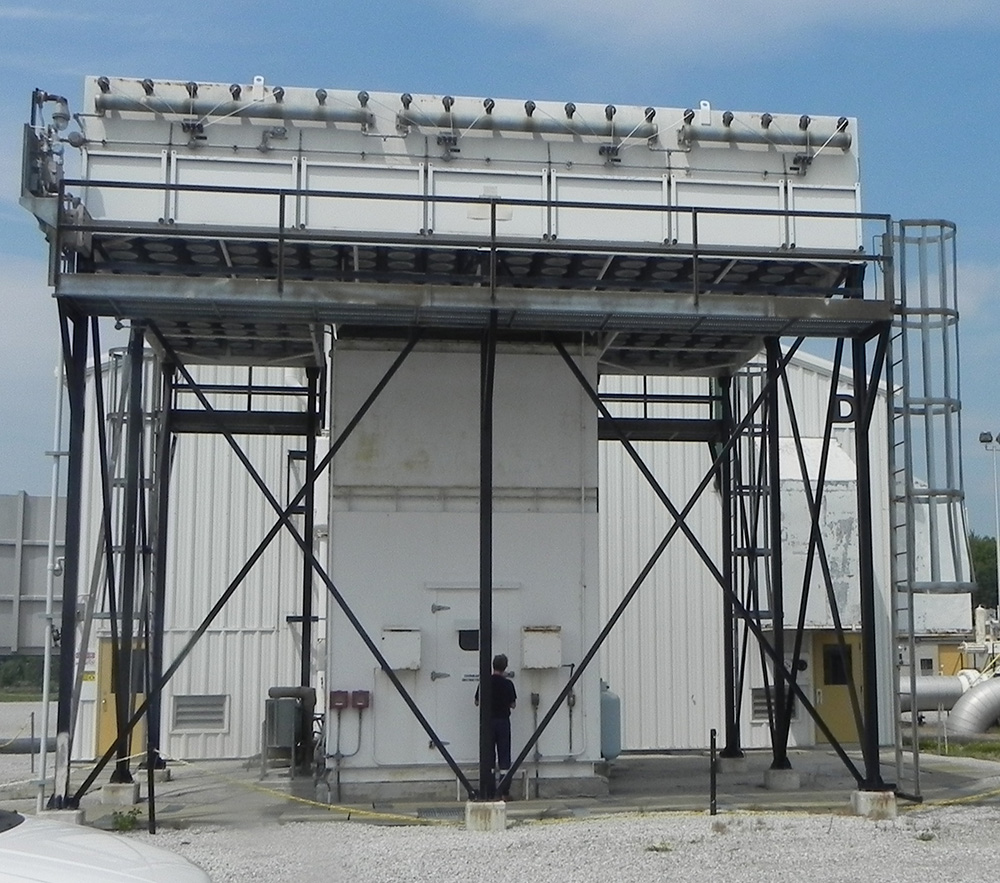 Intake Systems
The SPL Control design team has more than 45 years of experience with gas turbine intake systems. This experience allows SPL Control to bring value to our clients by providing an optimized balance between low pressure drop and high acoustic performance. Our understanding of internal component design practices ensures the prevention of turbine foreign object damage. Additionally, our manufacturing techniques ensure system cleanliness, allowing trouble-free operation of this critical gas turbine component.
SPL Control noise absorption baffles are designed specifically for each project-specific acoustic performance, space and pressure drop constraints. Our in-house developed software is used by experienced acoustical engineers to develop an economical solution while also meeting the high standards required as part of the critical clean air path.
Baffle (also known as splitter) geometry and materials are selected to target specific frequency bands to achieve the greatest impact. They can be designed for installation in the horizontal, vertical, or elbow sections of the duct as required.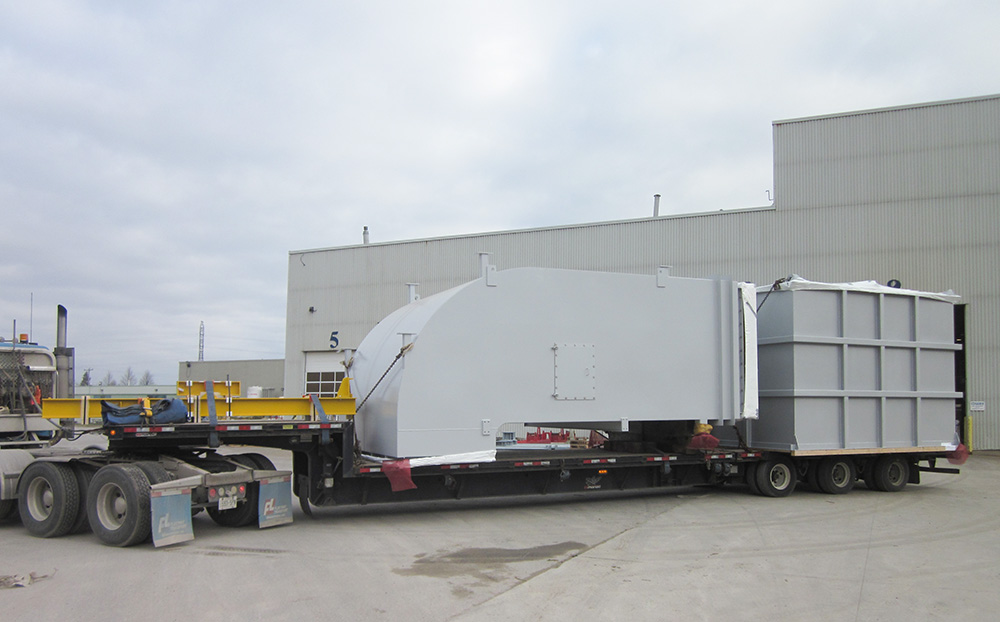 With decades of experience designing heavy duty duct systems, we are gas turbine intake system experts. Sizing the duct geometry for optimum velocity and pressure drop and designing the casing and stiffeners for all internal and external loads are key considerations. SPL Control designers also set appropriate duct splits and dimensions for ease of shipping and handling on site. We understand how intake systems are critical to the operation and performance of the combustion turbine. Therefore, we specify materials, manufacturing techniques, and coating systems to ensure cleanliness of this essential component.
Our engineers work alongside our design team to achieve an optimized design for function, fabrication and installation. SPL Control inlet ductwork is custom designed for the specific equipment layout required. We can accommodate inspection access, inlet heating systems, temperature and flow sensing instrumentation, as well as removable connections and lifting points for equipment access.