2021, while challenging for all of us, was another wonderful year for SPL Control, with a steady stream of orders, both large and small.
Major projects, including those for Siemens, and TC Energy have been completed, on time, and on budget.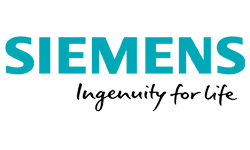 Many of the units we built in the 1970's, 1980's, and 1990's, especially the hot end components, have reached the end of their service life, opening opportunities for refurbishment.
This was the case for a project, first built by SPL Control Inc. in 1980, for Shell in Brunei. The refurbishment of the two ventilation systems, combustion exhaust system and ancillary equipment for both GT4 and GT5 proved to be a three-year project, overall.
The last parts were shipped to the customer in December 2021 for installation in 2022 and 2023, and we are looking forward to helping the customer at the install and commissioning stages.
The SPL Control database of legacy files, going back to 1976, has provided our customers with a confident path going forward for refurbishment, as we can replace worn out parts to the exact dimensions and specifications as the original units.
In addition, our SGS certified ISO 9001:2015 Business Management System, which went live in 2018, has proved itself a critical part of our successful business model.