Gas Turbine Air Intake & Inlet Silencer
Trouble-free operation of critical gas turbine components
Intake Systems
The SPL Control design team has more than 45 years of experience with gas turbine intake systems. This experience allows SPL Control to bring value to our clients by providing an optimized balance between low pressure drop and high acoustic performance. Our understanding of internal component design practices ensures the prevention of turbine foreign object damage. Additionally, our manufacturing techniques ensure system cleanliness, allowing trouble-free operation of this critical gas turbine component.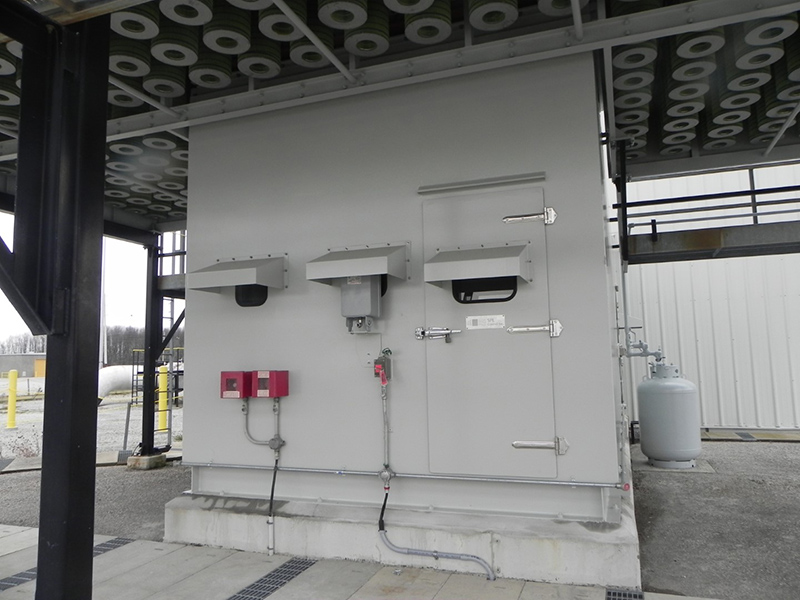 Gas Turbine Air Intake System and Inlet Silencer
Air intake systems are critical to the performance of any combustion turbine. Employing the correct material specifications, as well as skilled manufacturing and quality assurance ensures a clean air path, resulting in reduced turbine down-time due to equipment failure. SPL Control air intake systems are designed to achieve even flow entry to the air inlet manifold. We reduce noise radiation from the turbine inlet by means of our state-of-the-art inlet silencers.
Each inlet system is evaluated to meet system pressure drop and noise requirements and engineered for site specific environmental loading and conditions. Air intake systems must also accommodate movement due to environmental conditions. We therefore design our intake systems to accommodate movements between the ducting and building wall interfaces and between the ducting and the gas turbine inlet interface. Additionally, we consider flexibility in site fit-up and connections to equipment supplied by others. These design considerations ensure ease of installation on-site and quality for long-term operation.